Windows is the standard for PC gaming, but many users are put off by the way Windows handles personal data and its closed nature. It is into this dissatisfaction that Linux comes in. Linux operating systems are open source and can be the primary operating system on a PC, dual-booted, or run in a virtual machine. However, most Linux distributions aren't as optimized for gaming as Windows. Fortunately, there are Linux distros (distributions) created explicitly for gaming. Retro gaming, couch gaming, and desktop gaming are all possible with the right Linux distro.
This guide covers the best Linux distros for gaming along with their features.
Best overall
Ubuntu Game Pack
The Ubuntu Gamepack operating system is the best of the best when it comes to Linux distributions for games. It is based on Ubuntu Pack 20.04, with many essential features that users have come to expect from an Ubuntu distribution. Additionally, Ubuntu Gamepack is easy to install and user-friendly, making it a solid choice for inexperienced Linux users.
As expected, Ubuntu Gamepack excels in gaming. The operating system comes with the most popular game management systems, such as Steam and ITCH.IO. In addition, Ubuntu Gamepack's custom operating system is compatible with over 85,000 games.
Because it is based on Ubuntu Pack 20.04, Gamepack is a full operating system compatible with many essential applications, like Microsoft Office. Ubuntu Gamepack's user interface is similar to Windows 10, thanks to its simplicity and distinct visuals. Managing basic tasks in Gamepack, like managing files, is almost identical to its Microsoft counterpart. And for those who watch streamers, Ubuntu Gamepack comes bundled with Gnome Twitch, allowing users to watch Twitch right from their desktop.
Not only does GamePack offer a wide range of games that users can play, but it also allows users to customize their performance settings with game modes. These game modes change operating system settings during gameplay to optimize performance, making it perfect for users with weaker hardware.
Ubuntu Gamepack is a versatile option with its wide range of games across multiple platforms. However, to run Windows applications, users will need Crossover. Fortunately, Ubuntu Gamepack comes with a 14-day free Crossover trial to help users get started.
Best performance
Drauger OS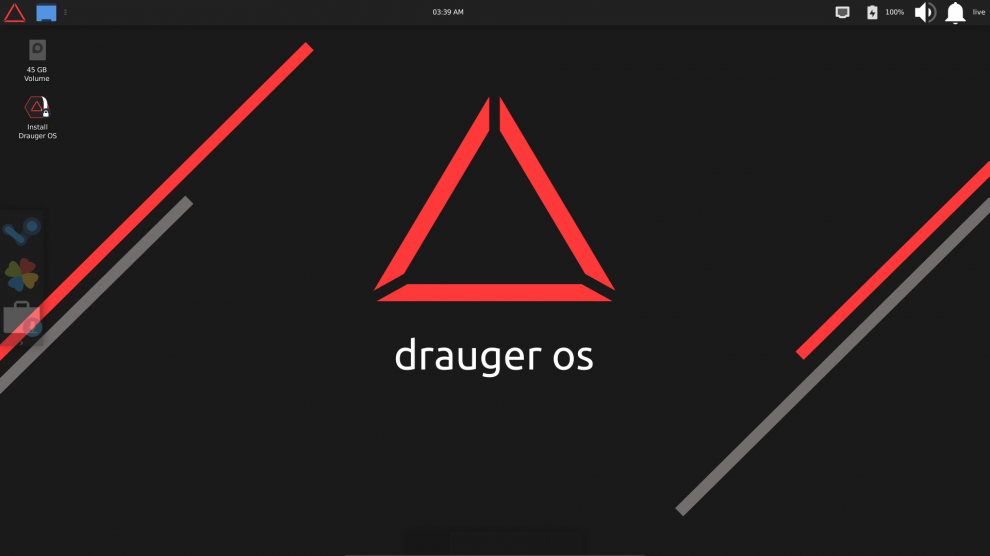 Unlike the others on this list, Drauger OS is built on a low latency Kernal operating system. A low latency operating system prioritizes latency over throughput, making it a suitable choice for gamers. However, it is not an operating system designed for everyday use. Drauger OS is clunky, difficult to install, and does not come with most of the desktop applications one would expect from a Linux distribution, such as a word processor. Its user interface is also not as sleek or easy to use as Ubuntu's Gamepack. It comes bundled with Wine, allowing users to install Windows programs.
What sets Drauger apart from other distributions is its game management software. It comes preinstalled with more game management systems than any distribution on this list, giving users more options to choose from. These include Gamehub, Lutris, Legendary, and PlayOnLinux.
Its graphics driver support is also impressive. Drauger is faster than most Linux operating systems to adapt the latest Nvidia drivers for use in a Linux environment. On top of that, it impressively supports Vulkan. Because Drauger OS is a low latency operating system and has exceptional GPU support. Drauger OS is the best bet for great performance under Linux. Another remarkable feature is the community of this distribution. Drauger has a massive community dedicated to constantly improving the operating system, and they show no signs of stopping.
Best preloaded library
Fedora Spin Games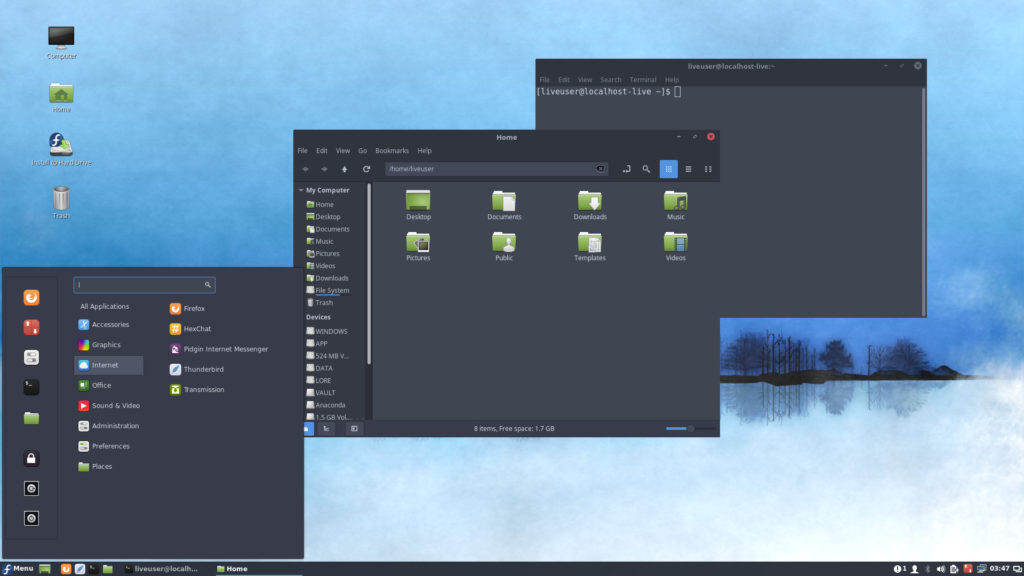 Fedora Games Spin is a Fedora Spins operating system with a GNOME desktop environment. What makes Fedora Games Spin a solid choice for gaming is its long list of free, preinstalled games. Over 100 free Linux games come preinstalled on this operating system, allowing users to start playing as soon as the operating system is installed. The library covers everything from racing games to turn-based strategy games. Don't expect AAA games, however. Although they come with a wide selection of games, they are still open source and free to use, their graphics reflecting that.
Moreover, it is user-friendly which will satisfy new Linux users. Although Fedora Games Spin has an easy to use interface, it does not come with most of the default system software that users need. With its easy-to-use Gnome desktop environment, users will have no problem downloading the other games and apps they need.
Ideal for emulation
Lakka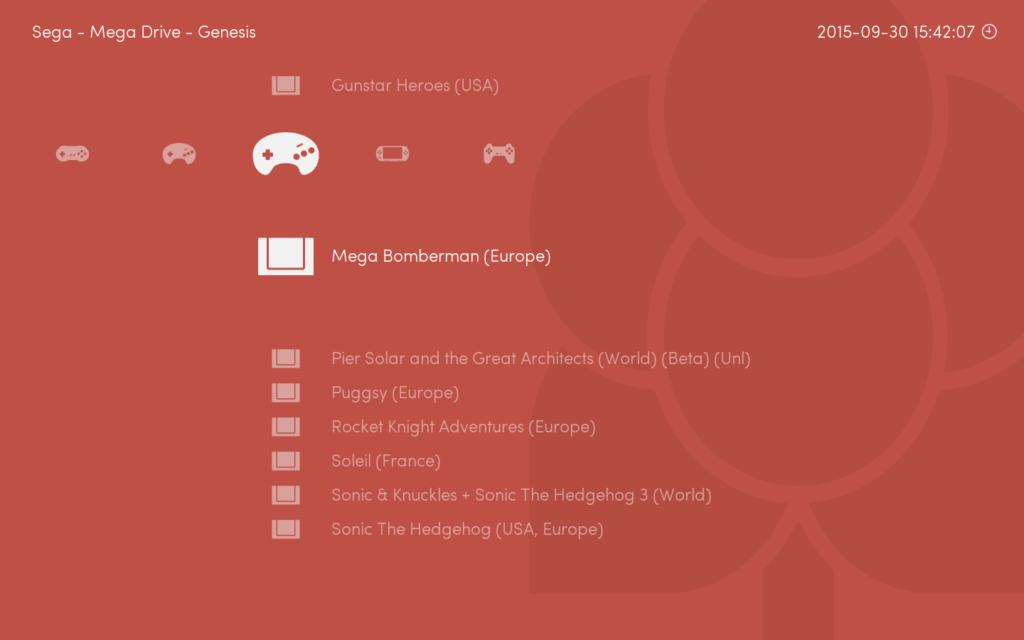 Lakka is a lightweight RetroArch distribution designed for smaller, less powerful machines. Single board computers like the Raspberry Pi are great for Lakka. The reason Lakka doesn't need powerful hardware is because it's designed for playing retro games. It's a user-friendly operating system designed for couch gaming with a simple interface similar to the PlayStation 3 home screen.
It doesn't come with any games, but installation is easy. Users can connect their Lakka OS device to their network to easily drag and drop ROMs to the device or install them from an external drive via USB stick. Just make sure you have a physical copy of a game before installing its ROM. The Lakka operating system can run games on over 50 systems, including the Nintendo 64 and the original PlayStation. Additionally, Lakka supports most controllers and keyboards, with operating system automatic configuration buttons for users.
Ideal for sofa games
ChimeraOS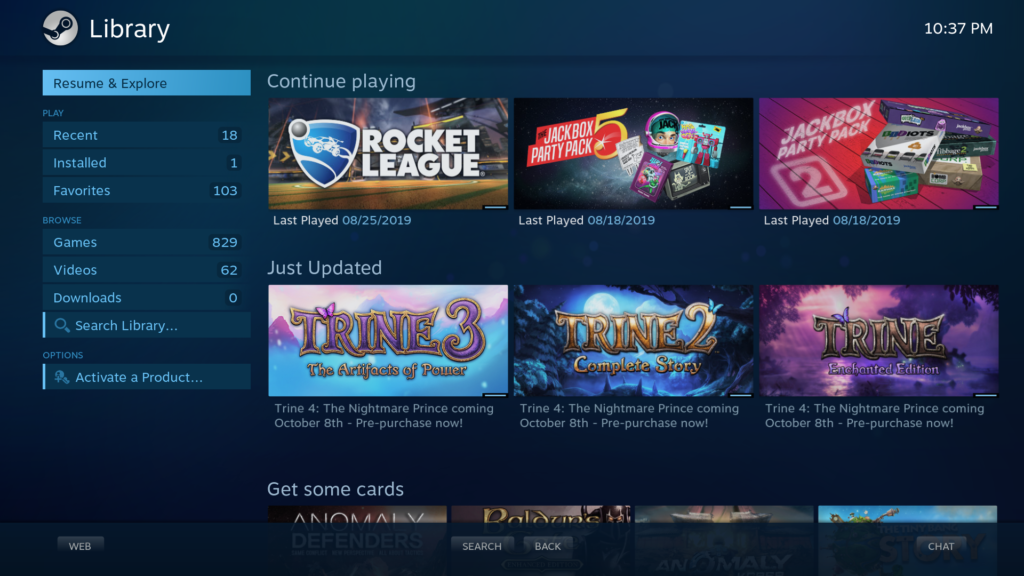 ChimeraOS is similar to SteamOS but more optimized and customizable. Like SteamOS, ChimeraOS is designed explicitly for couch gamers. When you start the device, it loads directly into Steam Big Picture mode. This ease of access means all users have to do is plug in a controller to get started, preventing gamers from reaching for a keyboard to navigate menus.
In addition to playing Steam games, users can also install non-Steam games through Steam Buddy. ChimeraOS ensures that hundreds of Steam games run on the operating system and comes bundled with Steam Tweaks. This tool allows players to customize their Steam gaming experience. Steam Tweaks allows you to further enhance your gaming experience. However, virtual machines are not supported with ChimeraOS, so the operating system will need to be dual-booted.